Bee Netball Central Venue Leagues
This week sees the completion of the Yr 5/6 Bee Netball Central Venue leagues. The team have ran 6 league nights at Burnside College which has allowed for 21 teams to take part.
Working with England Netball's new format and their philospohy, the team split the league into two, to ensure that the young people gained confidence and new skills through particpating in an appropriate competitive environment. Each team were given the opportunity to come along and play on two seperate occasions.
STING IN TAIL
Aimed at those young people who are motivated by more of a competitive environment. Teams involved in ths league were part of a pathway through to the county School Games final next month. The top three teams qualified and we would like to wish Amberley, Wellfield Middle & Bailey Green the best of luck!
LET'S GET BUZZING
Aimed at those young people who participate in far less competition and lack confidence. The teams involved may still be unsure about the game, they may have played some team games but may have had little experience in playing Netball against other schools.
Seperating the competition in this way and providing multiple opportunities for them to play seemed to work very well. Across both leagues, the teams showed a good level of progression from the first week to the second, demonstrating improvements as indvidual players but also in their ability to play as a team. They showed a developed understanding of their on court positions and how to play a little more tactically. It allowed teams to experience achivement and success as they were appropriately matched with other school teams from across the borough.
Teacher at Denbigh Primary said "This is fantastic for the young people at our school. The development league really provides a great opportunity for our young people to learn and to shine, it boosts their confidence massively. "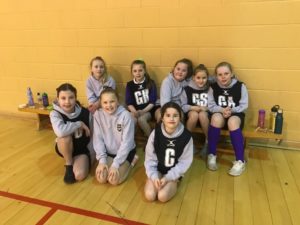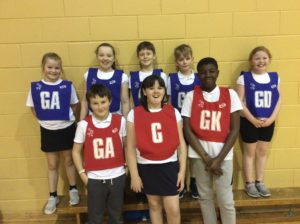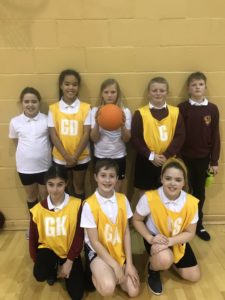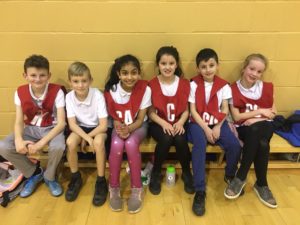 The PE and School Sport are working with the Tyne and Wear County Netball Association to further develop the opporunities for young players and to try and strengthen links into junior clubs.